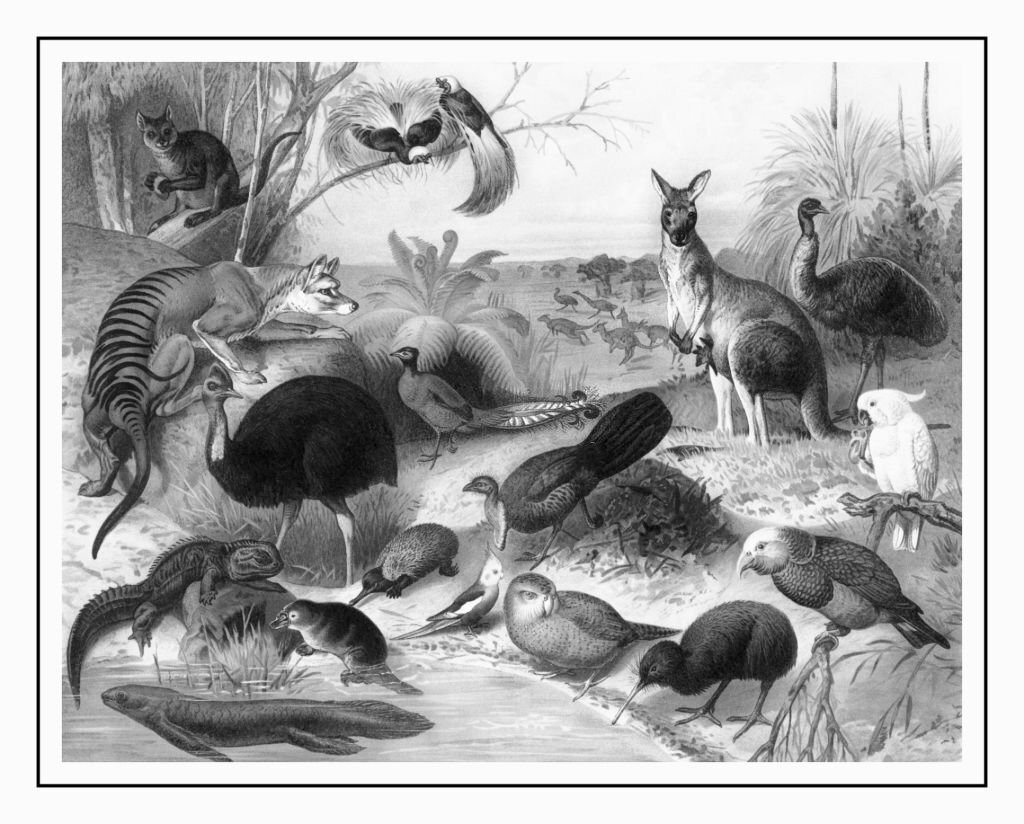 Extinct animals: Since the birth of Earth, it was home to almost five billion species. Many types of research show the presence of gigantic creatures like dinosaurs to small creatures like Batodonoides on the Earth. With time many of them evolved, but many go extinct due to natural or unnatural reasons. The process of evolution takes thousands of years but when it comes to extinction, an entire species can disappear in a very less time period. More than 99% of all species have gone extinct. At present, there are almost 8.7 million species living across the world.
An international IPBES publishes Global Assessment Report 2019, which states the current status of Biodiversity and Ecosystem. According to this, the biomass of wild mammals has decreased by 82% and also ecosystems have lost almost half of their space and about a million species are on verge of extinction. The primary reason behind all this destruction of nature by human actions. It is not possible to discuss all extinct species in one article. But we will see animals that have gone extinct in the 21st century.
1. Definition of Extinction and related terms
However, we know the general meaning of the word Extinction. In the context of the existence of a life form, the term "Extinct" means that a particular kind of species has died out and there are no more individuals existing anywhere in the world. In other words, we can say that Extinction is the extermination of a species. To show the status as extinct a dagger symbol (†) is placed in front of the name of the species.
Experts also use the term "Functionally extinct species". It means very few individuals survive and they cannot reproduce. The possible reasons could be disease, age, and uneven distribution over a large area, unavailability of both males and females. This inability to reproduce leads them to their extinction. Mass extinctions occur when vast numbers of species are died out in a single event. In comparison with single species extinction, Mass extinctions are very rare events. In history, there are five such events recorded.
2. Who decides the extinction of species?
This is the next obvious question that comes to our mind- "Who decides the extinction of species?"
At present, the international organization IUCN (or International Union for Conservation of Nature) is playing an important role in the field of nature conservation and sustainable use of natural resources. United Nations titled IUCN as an observer and consultative of biodiversity. As per IUCN, their mission is to "influence, encourage and assist societies throughout the world to conserve nature and to ensure that any use of natural resources is equitable and ecologically sustainable".
This organization was established on 5 October 1948 in Fontainebleau, France. At present, the headquarter of IUCN is situated in Gland, Switzerland. IUCN has 1000 staff in 50 countries and almost 16,000 scientists and experts as volunteers. Also, it is a member of 1,400 governmental and non-governmental organizations. IUCN mainly focuses on data collection and analysis, research, field projects, and education. On the basis of these studies, it compiles and publishes the "IUCN Red List of Threatened Species". This list shows the conservation status of species worldwide.
3. Causes of extinction
Since there are millions of species born, thrive, and extinct from time to time, it is not easy to find exact data related to their extinction. There are so many factors, natural or manmade, which play an important role in the destruction of any particular species or an entire ecosystem. We find some important factors throughout history which cause or say will cause the extinction of many species.
In history, there are pieces of evidence of Natural Calamities like floods, volcano eruptions, or even meteors causing extinction (sometimes mass extinction) of species like dinosaurs.
Rather than some general diseases, sometimes diseases due to mutation can wipe out an entire species.
When one species died out after the extinction of another species, then a phenomenon is called co-extinction. In the cycle of life, many species depend on one another. If one species ceases to exist, it affects others directly or indirectly.
Unnatural Predation like poaching or the introduction of new predators in an ecosystem can trigger the extinction of a species.
The human population is the biggest threat to the ecosystem. The natural habitat of wildlife decreases due to increasing human societies. Pollution and Hunting of animals for food, medicine, and decoration puts many species in danger.
Global warming is another destruction caused by humans. It not only affects weather but also affects the cycle of life. The whole ecosystem is in danger and possibly will become extinct in near future due to this change in the atmosphere.
4. Animals that have gone extinct in 21 st century
It is very hectic to include all animals that have gone extinct in the 21st century in one article. However, we made a list of the top 10 species that we lost or declare extinct since 2000. So, let's start.
1. Pyrenean Ibex (Capra pyrenaica pyrenaica)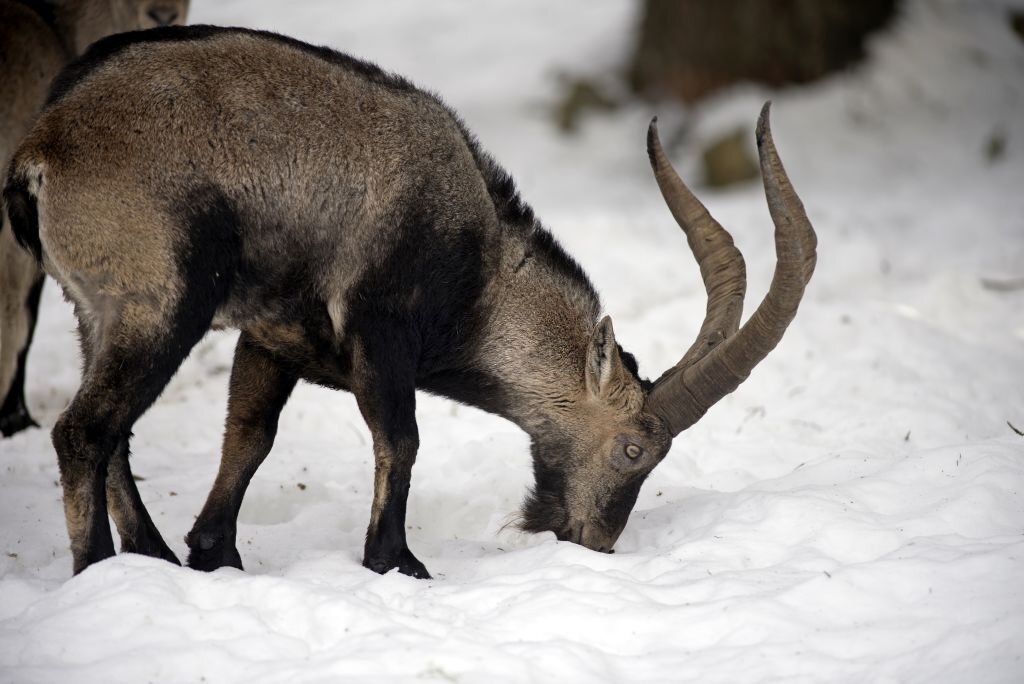 Pyrenean ibex was declared extinct in starting of 2000. It was one of the subspecies of the Iberian ibex or Iberian wild goat. It was native to the Cantabrian Mountains and the northern Pyrenees. The main reason behind its extinction was hunting and not being able to breed sufficiently. Although scientists tried to revive the species in 2003 soon it died due to a lung infection. It was one of the notable extinct animals at the beginning of 21 st century.
2. Baiji Dolphin (Lipotes vexillifer)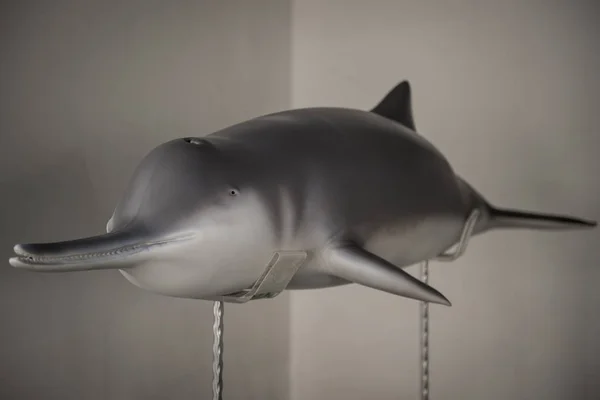 Baiji Dolphin is located in the Yangtze river system in China. Its scientific name is Lipotes vexillifer whereas Lipotes means "left behind" and vexillifer "flag bearer". It was also known as the Chinese river dolphin or Yangtze dolphin or Goddess of the Yangtze. This species of dolphin become extinct at the end of 2006. As per experts, it is assumingly the first species of dolphin have gone extinct due to human actions.
3. Christmas Island Pipistrelle (Pipistrellus murrayi)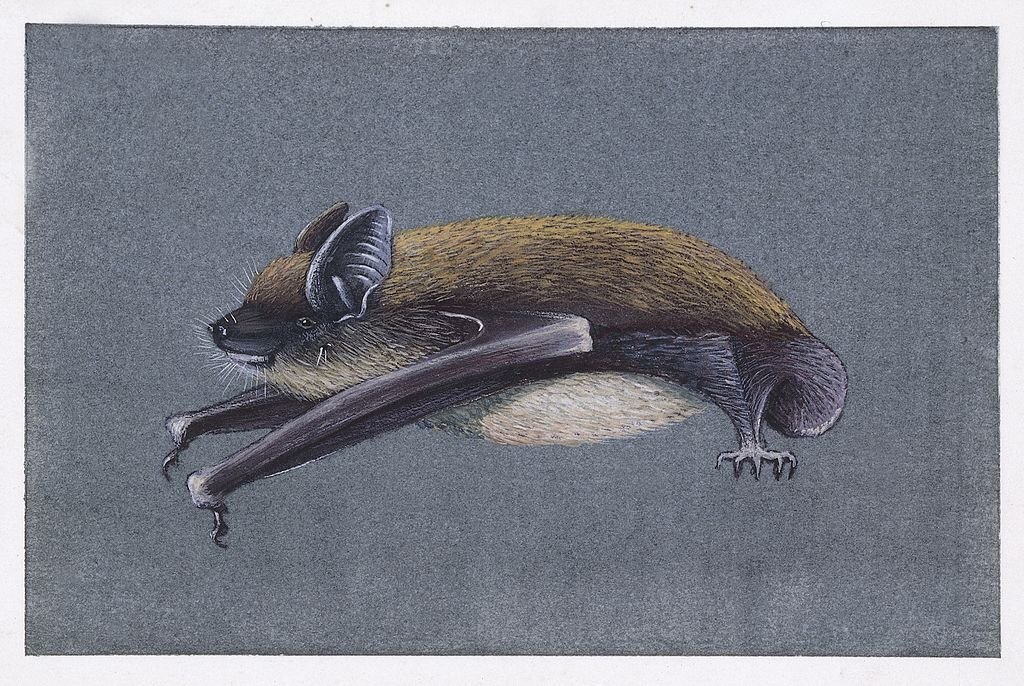 Christmas Island Pipistrelle was subspecies of vesper bat. It was native to Christmas Island, Australia. It was a small bat in size and had dark brownish fur. Insects were the main source of their food. It was last sighted in 2009, then in September of the same year, the Australian Government declared its extinction. The reason for extinction is yet to find.
4. Western Black Rhinoceros (Diceros bicornis longipes)
The savanna of sub-Saharan Africa was home to Western Black Rhinoceros. It was one of the rare species of Rhinoceros. Because of this, many people believe their horns have medicinal value. The main reason of declination of their population was poaching for their horns. In 2011, IUCN declared their extinction after many efforts to save them.
5. Pinta Island Tortoise (Chelonoidis abingdonii)
As the name suggested, this species of tortoise is found on Pinta Island of Ecuador. It was also known as Pinta giant tortoise because of its enormous size. Hunting was the main cause of their wipeout. On 24 June 2012 with the death of its living last member Lonesome George, the whole species was declared to be extinct. But there is still some hope to revive this Tortoise species after a group of Yale University researchers found 17 first-generation hybrids on Isabela Island in 2012.
6. Formosan Clouded Leopard (Neofelis nebulosa brachyura)
Formosan Clouded Leopard is found in protected regions of Taiwan. It is mainly distinguished by its unique black spotted cloudy skin. Their species was declared extinct in 2013. The main reason was the loss of their natural habitat and hunting for their fascinating skin. Although many people claimed the sightings of Formosan Clouded Leopard, officially it is not confirmed.
7. Bramble Cay Melomys (Melomys rubicola)
Bramble Cay Melomys was a type of mosaic-tailed rat subspecies of the rodent family. It was located on isolated Bramble Cay of the Great Barrier Reef in Australia. It had a long tail and large feet as compared to other mice. It was the only mammal that lived on the reef. Also, believed to become extinct due to climate change. IUCN declared its extinction in 2015.
8. Emoia nativitatis (Christmas Island whiptail-skink)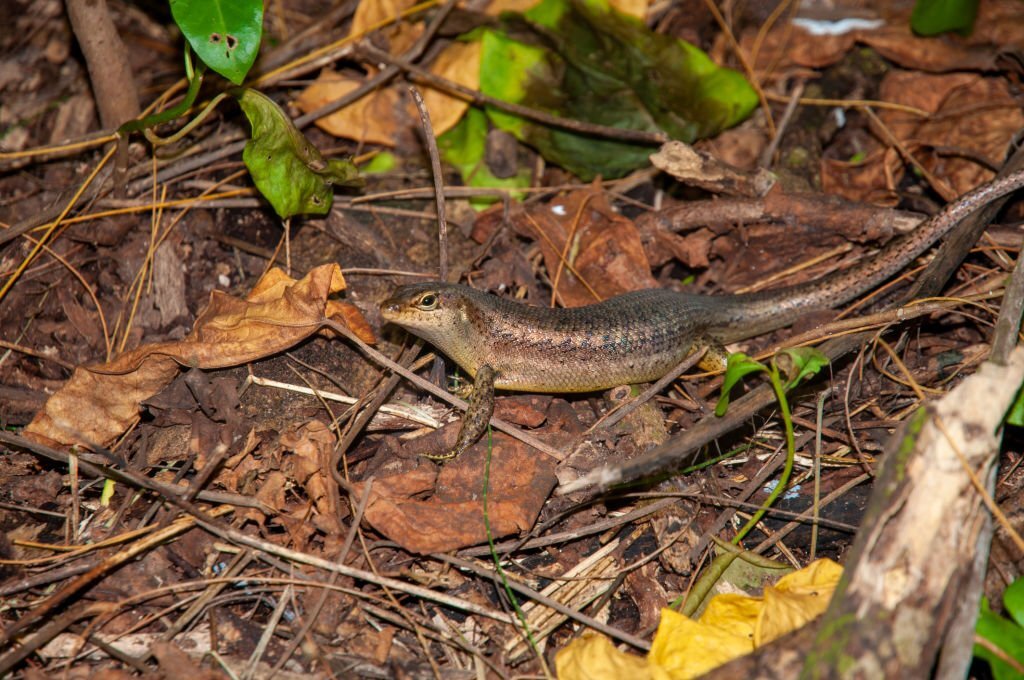 Emoia nativitatis was a type of lizard native to Christmas Island, Australia. The late 20th century, witnessed the whole island full of Emoia nativitatis. They measured up to 20 cm long and lived mostly on the ground. The newly arrived predators in the ecosystem wipe out the population. In 2017, IUCN put them on the list of extinction. It is believed that It is the first reptile in Australia to be extinct.
9. Po'ouli (Melamprosops phaeosoma)
Poʻouli is one of the passerine birds found on the island of Maui in Hawai'i. It can be distinguished by Its black head, brown upper parts, and pale gray underparts. This bird went extinct due to habitat loss. Many efforts had been put to save this species. Since 2004, there are no official sightings of Poʻouli. In 2019, IUCN declared the extinction of this beautiful bird.
10. Splendid Poison Frog (Oophaga speciosa)
Splendid Poison Frog is the latest addition to this unfortunate list. It was declared extinct in 2020. The reason for its wipeout is humans interfere with their natural habitat. It was native to the humid lowland and montane forests of the eastern end of Cordillera de Talamanca, western Panama. It was a member of the species of poison dart frog. It can be identified by their bright color skin which signifies their toxic level.
5. Conclusion
At present, there can be many debates over the real causes of the next extinction of many animals. But in the end, only humans will be the real reason behind it. Our population is increasing at a very fast rate and also, is our consumption of natural resources. We have ignored that every step towards our development, added one more factor in the extinction of many animals. Many scientists studied that by 2100, almost half of existing plants and animals were possibly extinct.
So, question is, "can we avoid the destruction of nature without losing our growth?" With the current development of technology like artificial intelligence, it can be possible that humans and animals can thrive together. Not only we can save presently endangered species but also avoid the next extinction. It all depends on what choice we make.
It is my firm belief that the world will be beautiful if we embrace nature.